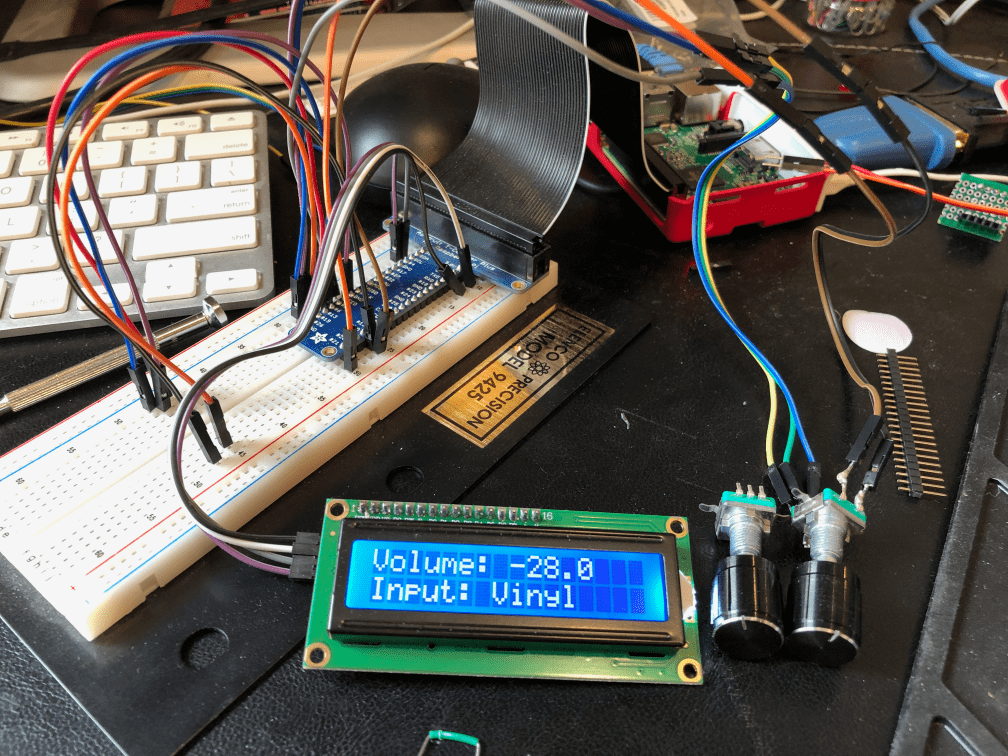 The pi-dial project originally started as a copy of the Media Dial project on Adafruit. After it was pointed out to me that my CircuitPython devices didn't have networking, I turned to a Raspberry Pi. The Raspberry Pi has two rotary encoders connected, one to control the volume and the other to change the input for my network connected Denon Audio-Video Receiver (AVR).
I've been blogging my journey so far (with more blog posts to come as of August 2021) in creating the project. As of August 2021 the code is complete and I am now just waiting to 3D print the enclosure. You can view the source code on Github.
A special thank you to the Home Assistant and denon-avr projects without whom this wouldn't be possible.
---